Terra Technologies Solutions, LLC is responsible for collaborating, strategic consulting, and bringing these technologies to market the following customers:
60kw Joulebox Hybrid electric generator
Strategic and expeditionary power solution
About the joulebox
The JouleBox is hybrid electricity generator that produces clean, green energy using Solar, Wind Turbines and Lithium-Ion Batteries that generates a minimum of 58-76kW per hour, 24 hours a day, 365 days a year. This non-fossil fueled invention is possible because of the completely new switch reluctance electric motor design and new technology silicon switches which uses several techniques to increase mechanical advantage without requiring more power to do so.
One 60kW JouleBox hybrid generator can power a 65,000 sq. ft. building with constant electricity.
Technical highlights
Energy Source: Solar Panels, magnets, and high pressure compressed air

Fuels: Zero carbon based fuels = Zero emissions

Power output (net AC): 58-76kW

Electrical efficiency (LHV net AC): >90%

Electrical connection: 240V/480V @ 60Hz 3 or 4-wire 3 phase

Standard operating temperature: -20C to +40C

Noise @ rated power: +/- 45dB @ 12' from unit

Emissions: NOx; SOx; CO; VOC's: 0 (Zero)

Measures 8' (in length) x 5.5' (in width) x 7' (in height)

Weighs approximately 5,000 pounds

Requires only 4 solar panels

Typical power output of 525,600 KWh per year

Maximum power output 657,000 KWh per year

Real-time satellite monitoring with GPS

10 years manufacturer's warranty
MOPO: Modular power
The MOPO battery energy storage system combines a ground-breaking and patent-pending design enabling it to outperform competitors in power, efficiency, and scalability. A state-of-the-art energy storage system that provides flexibility across the grid spectrum and can easily be integrated into residential communities, commercial buildings, and austere environments when combined with renewable energy such as wind and solar.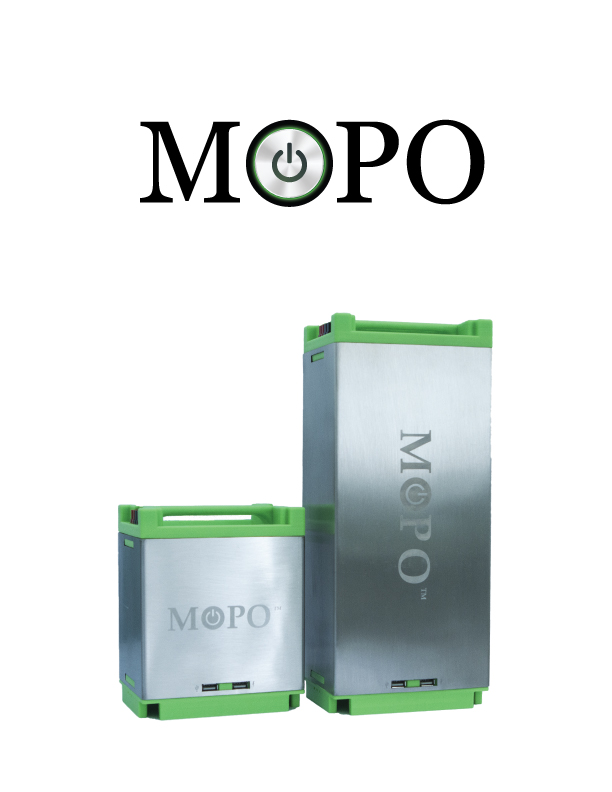 how Mopo works
The MOPO battery is specifically designed to be user-friendly. It's simply plug-and-play. Using the AC Charger, you can charge your MOPO battery through the electrical grid (wall charging) or go off-the-grid by using solar or wind renewable energy. Once fully charged take your MOPO with you and use the stored power to charge your devices on-the-go or simply keep your MOPO at home as backup power.
POWER MULTIPLE DEVICES SIMULTANEOUSLY.
The MOPO charger comes with 2 USB Outlets and a 3 Prong AC outlet that enables users to connect multiple devices simultaneously.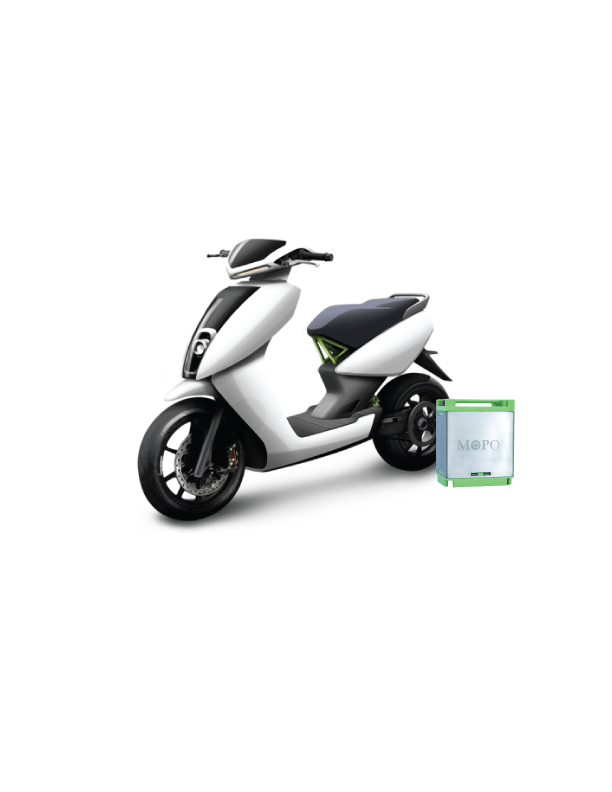 can be used as a removable battery pack for electrical vehicles.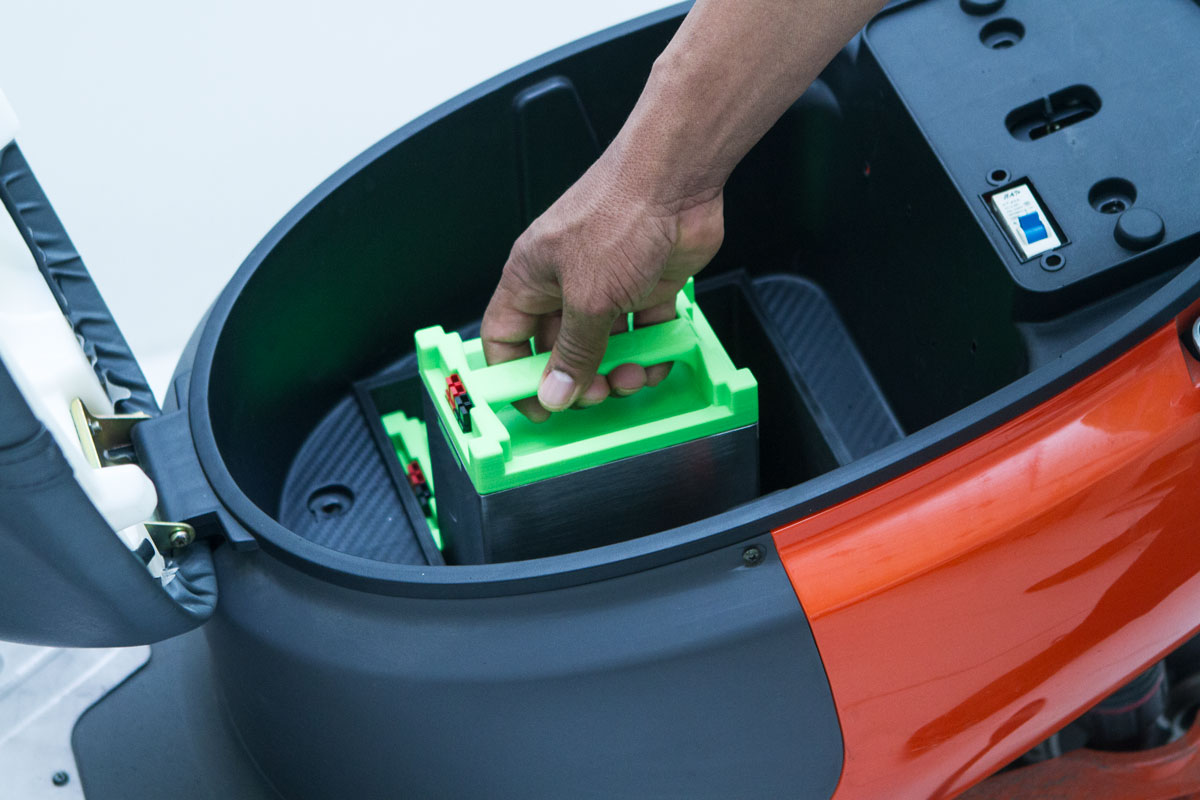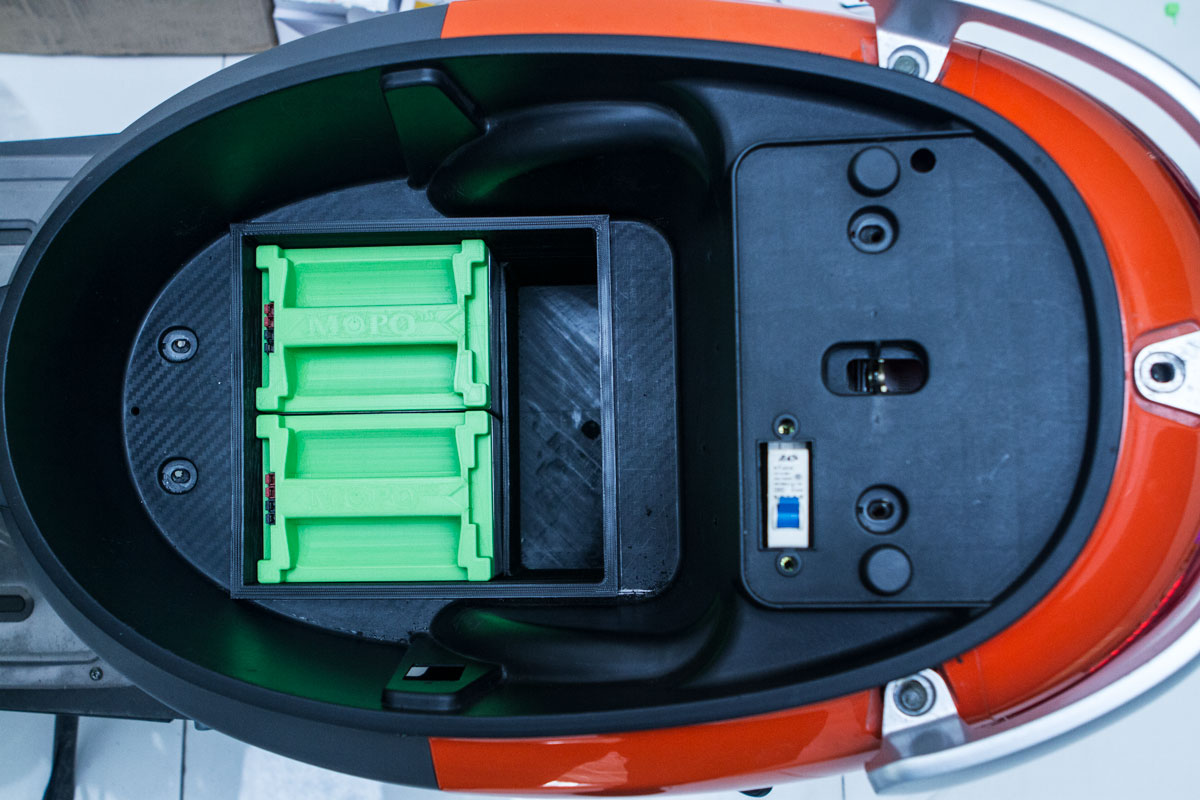 why mopo?
Storing energy remains the missing puzzle piece for many renewable energy resources, like solar and wind power. Without a way to save electricity for later use, when the sun goes down or the wind stops blowing, intermittent renewable energy will struggle to close price and performance differences with traditional generation sources such as coal and petroleum. Stored energy is a relatively new technology and while expensive, it has distinct advantages. It can respond to increased power demands faster than a turbine can spool up, and it can also save excess power and then deploy it when needed.
MOPO is our renewable energy solution. A lightweight, scalable solution that operates in complete silence and environmentally friendly, making it the perfect battery with a wide range of mobility options. It's a powerful, portable power station capable of charging all your electronics whether you're at home, on the move, or on an adventure. MOPO has a large energy storage capacity and is offered at an affordable price. Our scalable energy storage solution allows today's electrical system to run significantly more efficiently, and that greater efficiency means lower prices, less emissions, and more reliable power. With the widespread adoption of renewable energy resources our energy storage solution is equally useful.
Modul-X-Solutions (Blast Panels)